NEW TRM PRODUCT FOR 2022
TRM® launches KURASYN PB – the most technically advanced equine supplement on the market for orthopaedic, articular and muscular comfort.
2022 is set to be another thrilling year for TRM®, Europe's leading manufacturer of nutritional feed supplements for performance horses, as this week they announced the launch of their latest product, KURASYN PB.
As renowned market leaders, TRM's scientific panel of experts have launched a palatable, easy to feed paste containing a blend of micellar solubilized Boswellia serrata, and curcumin micro-encapsulated in natural oligo-saccharides to enhance absorption and plasma concentrations.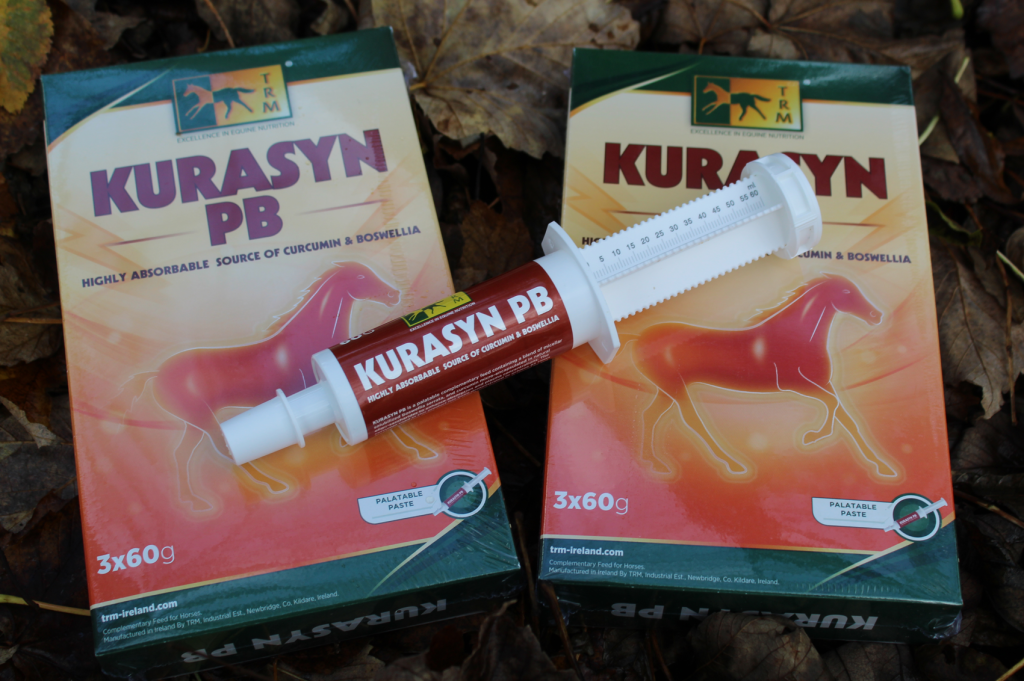 Absorbable Source of Curcumin & Boswellia
The curcumin used in KURASYN PB has been demonstrated to achieve 85 times greater absorption levels compared with curcumin from native turmeric. It should be fed to horses in order to maintain normal orthopaedic, articular and muscular comfort.
Before and after periods of physical stress.
Continuously for horses in hard training, and intense competition.
During periods of rehabilitation from injury.
For senior horses.