TRM Olympians – Taking on Tokyo 2020
We have started a series of articles to look at some of the TRM ambassadors that are on the count down to representing their respective nations in the XXXII Olympiad due to be held in city of Tokyo between the 23rd July to 8th August.
Part 4 in the TRM Olympian Series is another long standing TRM Ambassador from the same country as the Masterson family, the founders of TRM – Swiss Showjumper and dual Olympic medallist…
STEVE GUERDAT – Switzerland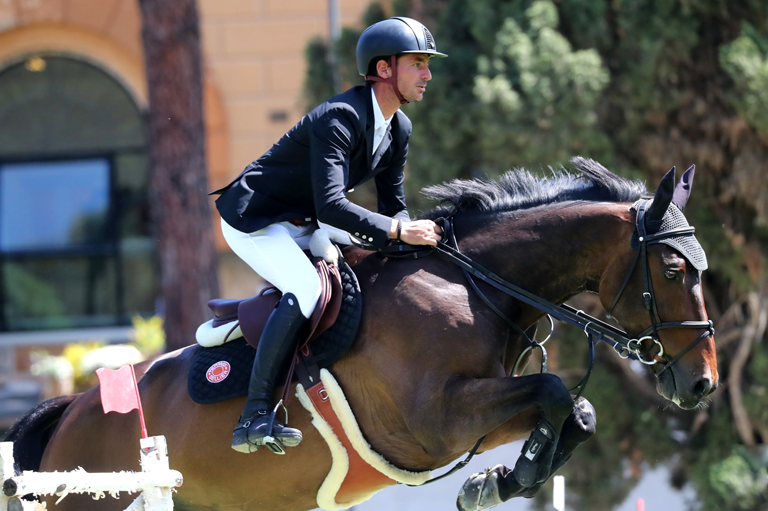 Beginnings
Guerdat comes from Bassecourt in the North-West of Switzerland. He grew up with his family on his grandfather's farm, who was a horse dealer. Under the early tutelage of his father Olympic show jumper Philippe Guerdat, Steve began riding at the age of seven and was on numerous, medal winning, European youth squads. Training with some of the best including Jan Tops and Beat Mandli his first Olympics was in 2004 in Athens on the aptly named horse "Olympic".
At the age of 39 Steve has already one of the most prestigious track records of Equestrian Sport.The FEI Database shows a staggering 183 wins for Steve and up until last month Guerdat held the Number one spot in the world, a position he has held for 29 months in total.
Guerdat has worked hard to achieve these results, nothing has been handed to him, his natural talent is a gift but one he uses well and with great empathy as a person and a horseman –
Success Continues
Family friend, Yves Piaget, a Swiss watchmaker, bought Steve the mare Jalisca Solier, with which he won the World Cup in Geneva. He was subsequently selected for the 2008 Beijing Summer Olympics in with Jalisca Solier and won the bronze medal in team jumping.
In 2009, 2011, 2017 and 2018 he was named "Swiss rider of the year".
In 2012 he competed in the London Olympics with the French Selle-Francais, Nino de Buissonnets at his third Olympic Games. He was the only rider who jumped cleanly in the two final rounds of the competition and won the individual jumping gold medal. He was the first Swiss rider to win a gold medal in the jumping event since 1924
Recent Years
Steve's home base is seven-hectare farm, in the very picturesque Elgg, Switzerland. Steve today benefits from the valuable advice of his coach Thomas Fuchs (father of Steve's Swiss team mate Martin Fuchs). Here he lives with his wife, French rider Fanny Skalli and his baby daughter Ella.
Steve is a board member of the International Jumping Riders Club [IJRC] and has spoken out publicly about his concerns with the new Olympic format which will see 3 riders on equestrian teams, changes to scoring format as well as competing individually first and then with the teams. In a recent video Steve speaks candidly about his concerns on traveling to Tokyo and highlights the responsibility he feels in this position.
Guerdat strives for excellence and manages every last detail on his way to competing at the top tournaments around the world. On feeding TRM supplements to his horse to help him achieve success, Steve has this to say: