If you're looking for the latest and greatest in horse nutrition & Care, you'll want to check out TRM Nutrition. 
We're highlighting 3 of our newest products here. From liver support to coat and joint health, these products are sure to give your horse the nutrition they need. 
Keep reading to learn more about each product and why you should try them!
HEPATRITION - Helps Maintain Normal Liver Function in horses.
As any horse owner knows, a healthy liver is essential for a happy and healthy horse. This is where TRM Nutrition comes in, with their new product, HEPATRITION. HEPATRITION is a complementary feed for horses, designed to provide key feed ingredients required for normal liver function.
The liver is an amazing organ, performing hundreds of different functions in the body. It's responsible for breaking down food, storing nutrients, filtering toxins and producing bile. So it's no wonder that a healthy liver is essential for a healthy horse.
HEPATRITION, a specifically formulated supplement to support normal liver function in horses. It contains a unique blend of vitamins & minerals which work together to support the liver. The main ingredient in HEPATRITION is milk thistle, used for centuries to support liver health.
So if you're looking for a supplement to support your horse's liver health, look no further than HEPATRITION from TRM Nutrition.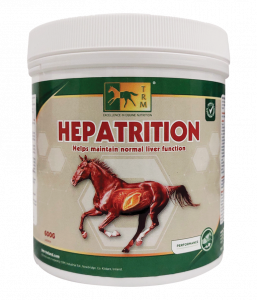 OVEGA 3 - Maintenance of coat condition & joint mobility.
TRM Nutrition is excited to introduce their new innovative Supplement OVEGA 3. A complementary feed for horses that has been designed to support the maintenance of normal skin and coat condition, as well as joint mobility.
OVEGA 3  is the perfect way to keep your horse looking and feeling his best. The high levels of omega-3 and omega-6 fatty acids help to maintain healthy skin and coat condition. The EPA (Eicosapentaenoic acid) and DHA (Docosahexaenoic acid) support joint health. The vegan formula is also easy on the stomach and gentle on the digestive system.
We encourage you to try OVEGA 3 for your horse and see the difference it can make.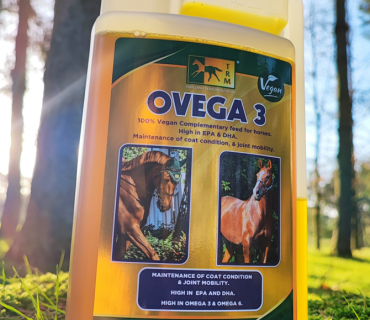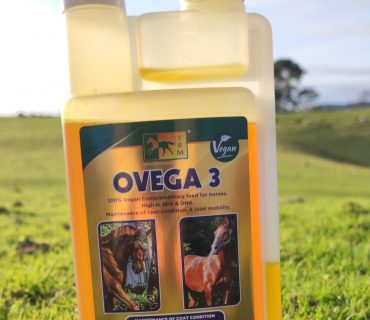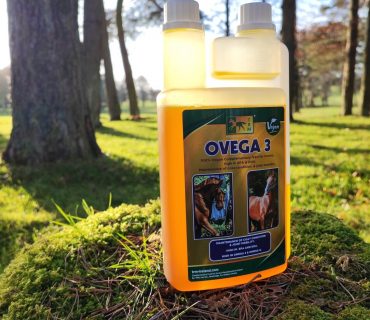 FLAMEZZE-EQ - Emulgel for joints, muscles and tendons.
FLAMEZZE-EQ is a new, topical emulgel from TRM Nutrition. The gel contains Boswellia serrata, which is an Indian herb used for centuries to treat a variety of conditions. The gel also contains hyper oxygenated triesters, which improve the permeation of oxygen into affected cells. Additionally, the gel contains a unique blend of essential oils, which have been shown to be effective in reducing inflammation.
The benefits of FLAMEZZE-EQ are many. The gel is easy to spread and quick drying, with a mild cooling sensation. It is also non-staining and you can apply regularly to your horses body. The unique blend of ingredients makes FLAMEZZE-EQ an effective treatment for muscles, tendons, and joints.
If you are looking for a new product to support your horse's muscles, we encourage you to try FLAMEZZE-EQ .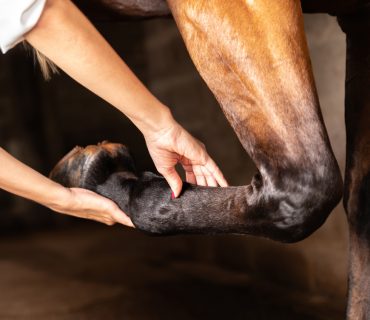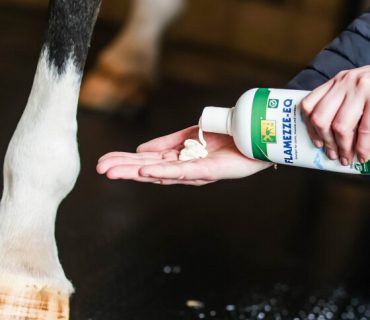 𝗧𝗥𝗠® 𝗘𝗾𝘂𝗶𝗻𝗲 𝗡𝘂𝘁𝗿𝗶𝘁𝗶𝗼𝗻 - 𝗛𝗲𝗮𝗹𝘁𝗵 𝗖𝗮𝗿𝗲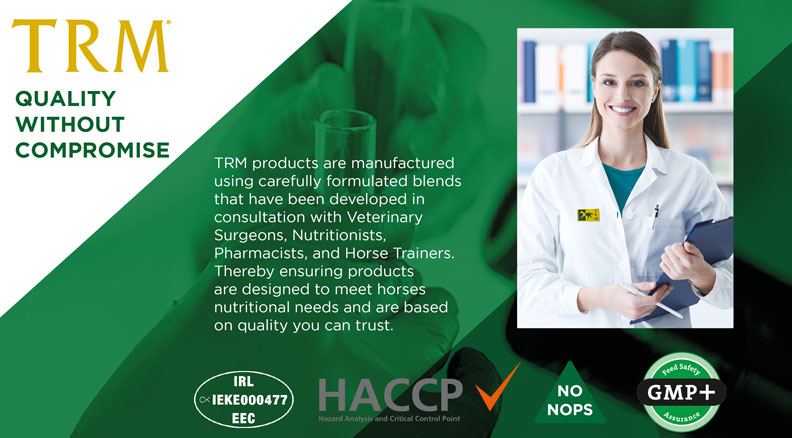 TRM® is Europe's largest manufacturer and distributor of Nutritional Feed Supplements and General Healthcare products for Horses, based in Co Kildare, Ireland. To ensure the longevity and reputation of all our products, TRM® manufacture under an EU manufacturing licence, using quality assured ingredients. TRM® incorporates a full time Quality Assurance Department which implements rigorous protocol and HACCP systems throughout the production process.
In addition, TRM® has been accredited with the highest international standard for the manufacture of feed – namely GMP+(Good Manufacturing Process).
TRM® have an extensive research team and utilise the services of leading experts in the field of pharmaceutical science, formulation development, operation systems, microbiology, chemistry, equine science, equine exercise physiology, equine nutrition and statistics.
All our customers are welcomed to avail of this expert advice at any stage regardless if you are a leisure horse owner, training a team of horses or producing young stock for the future.
Keep your horse healthy with healthcare or feed supplements by 'Thoroughbred Remedies Manufacturing'®. TRM® is Europe's largest manufacturer of equine nutritional supplements. 
We love to share our knowledge and expertise on our range of equine supplements to give you the best advise and care for your horses. 
See our extensive product range 
trm-ireland.com
Questions? Get in touch 
[email protected]
 Excellence in Equine Nutrition
 TRM® supplements are designed to maximise horses' performance by targeting and supporting their nutritional & athletic needs.
 Support your horse's daily training needs with tonics, boosters, gastric support, or hoof growth supplements.
 For show days or heavy training days, look at TRM® electrolytes or calming supplements, as well as clay-based poultices for cold, tight legs.
 Your horse can always feel his best so that you can perform at your best for your next event.