Are You & Your Horse Winter Ready?
The days are getting shorter and temperatures are starting to drop, it's time to dig out and patch up winter rugs, sharpen the clipper blades and close off paddocks.
But have you considered the changes required nutritionally to keep your horse healthy over the winter?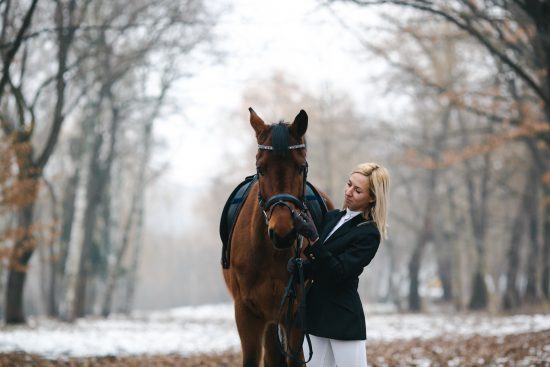 If your horse is accustomed to being out on grass, it is important that good quality forage is made readily available to him. The average 500kg horse should be consuming approximately 2 percent of his body weight per day in forage. Hay, especially low-quality hay has reduced vitamin and mineral content. In terms of nutrient levels in forage from highest to lowest, it's generally green pasture, winter pasture, good-quality grass hay, and poor-quality grass hay. Horses depending on hay for their forage requirements don't receive the same nutrition as when they were grazing on the pasture from which that bale was harvested. The drying process from the sun denatures a lot of the vitamins that were once present went the hay was green pasture. In this instance consider feeding a multi-vitamin/mineral supplement. Ensure you choose a product that displays a full list of ingredients and not one that makes 'broad sweeping claims.' TRM's 
SPEEDXCELL's 
formulation is made up of 20 key nutrients and is designed to bridge the gap between the increased nutritional requirements of competition horses, and an environment that is supplying fewer vitamins and minerals from natural sources.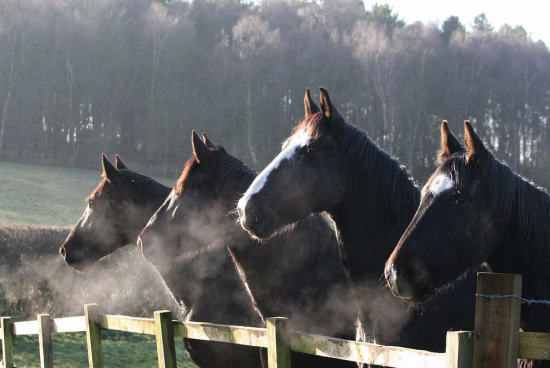 To assist in the change of seasons – reduced pasture, longer time spent in the stable and a possible modification in diet, it is highly advisable to consider a Synbiotic (probiotic and prebiotic supplement) to ensure there are optimum levels of fibre-digesting bacteria in the hindgut. This will help avoid possible bouts of colic due to sudden changes in environment and diet. Don't be fooled by the myriad of supplements claiming to fill this gap in the market, there is only one probiotic licenced for use in equine supplements and that is the live yeast Saccharomyces Cerevisiae. 
SYNBIOVIT
from TRM contains the highest levels of probiotic (in the form of Saccharomyces Cerevisiae), prebiotics fructo-oligosaccharides (FOS) & mannan oligosaccharides (MOS) as well as B vitamins.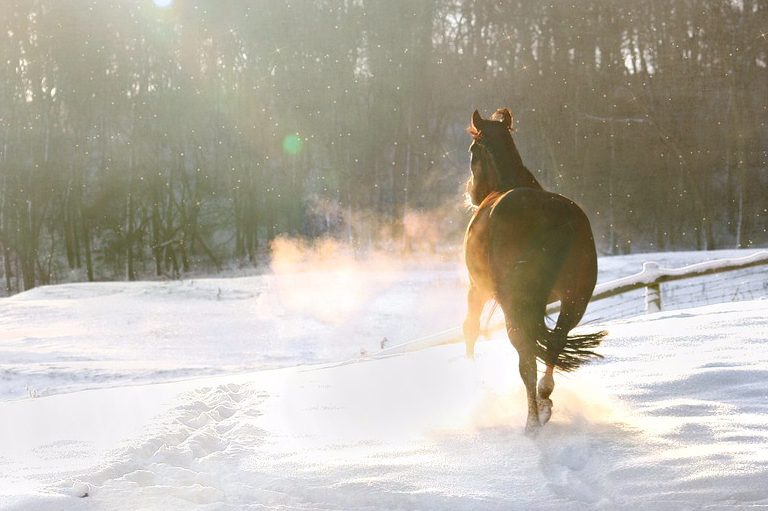 If temperatures do plummet this winter you will need to get extra fuel into your horses, they need extra energy to stay warm through the winter, particularly if living outside. Consider top dressing feeds with a quality oil which has a dense calorific content for example – 
CURRAGH CARRON OIL
Now is the time to put horses on hoof supplements if your they are known to suffer from brittle or cracked hooves as a result of the cold, dry climate in the winter, as these do take time to work from the coronet band down. 
HOOFMAKER
provides all the nutrients necessary to protect and nourish the hoof – high Biotin levels, bioavailable sulphur, zinc, copper and calcium. Like many of us humans, horses too can feel the aches and pains in their joints more prominently in the cold weather. Feeding a joint supplement throughout the winter can help maintain mobility from the inside out while improving your horse's overall comfort—whether he's in his prime and working hard, or battling arthritis in old age.Choose a quality joint supplement that provides nutrients to nourish both the cartilage and joint.  
STRIDE HA 
contains four ingredients all of which combine to nutritionally maintain healthy cartilage and joints. – Hyaluronic Acid, Glucosamine HCI, Chondroitin Sulphate and MSM.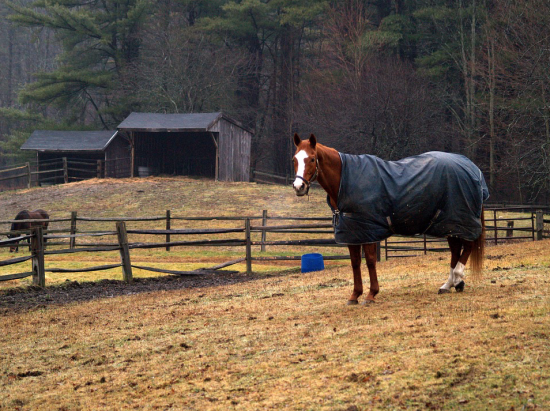 Don't Forget
With your horse in tip-top condition and all set for the winter months, don't forget to look after yourself as well! We often neglect our own needs for the good of our 4-legged friends, so don't forget to get yourself a good winter coat, a woolly hat and multi-vitamin. If you require any additional nutritional information contact us on 
[email protected]