Spring cleaning the yard can be a daunting task so Horse Sense has put together the definitive checklist to keep track as you overhaul your stables.
Scientific evidence has proven that disinfectants work in fighting disease in the yard, but as we work our way around the barn and stables to do the tidy up and clean down of these surfaces, which jobs need doing and what issues within the yard's infrastructure should we be checking?
Roof
Check for loose or damaged slates or metal
Check for leaks.
Remove any leaves or debris.
Check for rust forming on metal roofs.
Repair or replace any damaged or worn items.
Paint, if necessary.
Tips: Standing in your stable or barn during a heavy rain will help determine any
leakage.
Gutters and Down Spouts
Check for any loose parts in your gutter system.
Check for leaks.
Check for any blockages – leaves or debris can block gutters, clean them out.
Repair or replace any damaged or worn items.
Tips: Sometimes flushing the gutters with a water hose will help determine leakage and may help remove some clogged debris.
Inside the stable
block or barn
Clean facility completely.
Clean away cobwebs and remember start from the top and work your way down to the floor – don't forget the corners, shelves, removable items, etc.
Check fire extinguishers/smoke detectors.
Disinfect all surfaces thoroughly.
Tips: Invest in a vacuum for your yard, as it will catch the fine dust that becomes airborne in the stable block when you sweep.
Windows, doors and locks
Check all mechanisms for proper working order.
Remove, vacuum, or wipe down any debris from in and around these areas.
Clean window panes and let that sunshine in.
Lubricate all hinges, latches, locks, springs, rollers, etc (olive oil works well).
Check for nesting insects – carefully remove or call in the professionals.
Repair or replace any damaged items.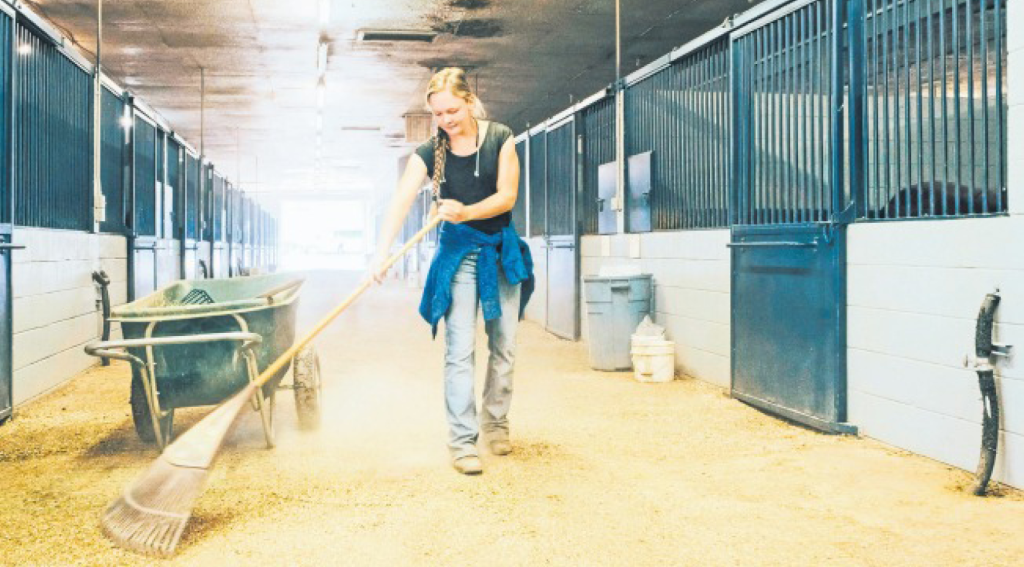 Fencing and gates
Check for broken or protruding rails and nails.
Check for rust.
Fill holes in front of gates, doors, etc.
Check locks and latches. Lubricate, repair and replace, if necessary.
Secure, repair or replace areas in need
Paint, if necessary.
Water
Check all water devices for proper working order – hoses, pipes, troughs, spouts and faucets – freezing temperatures during the winter months can cause damage.
Repair or replace any damaged items.
Clean all water troughs thoroughly.
General areas
Check drains in wash bays, sinks, etc. – keep clog free.
Clean the wash bay walls – may require scrubbing and disinfecting.
Clean aisles – may require scrubbing and disinfecting.
Tips: When working in or around your stables or barn, remember to clean up the debris from your projects – nails, glass, wire, metal, etc. It is best for you to find these waiting
problems before your horse does.
Infrastructure
Inspect all light fixtures – repair and/or replace, if necessary.
Check the electrical wiring for rodent chews or any other worn, torn areas. Remember electrical fires are the leading cause of yard fires.
Check or establish a rodent control.
Inspect alarms and extinguishers – service extinguishers and replace batteries in alarms, if necessary.
Tips: A great rodent control programme – yard cats! It's good to give a rescue cat a home! They do great work, but remember to have them spayed or neutered.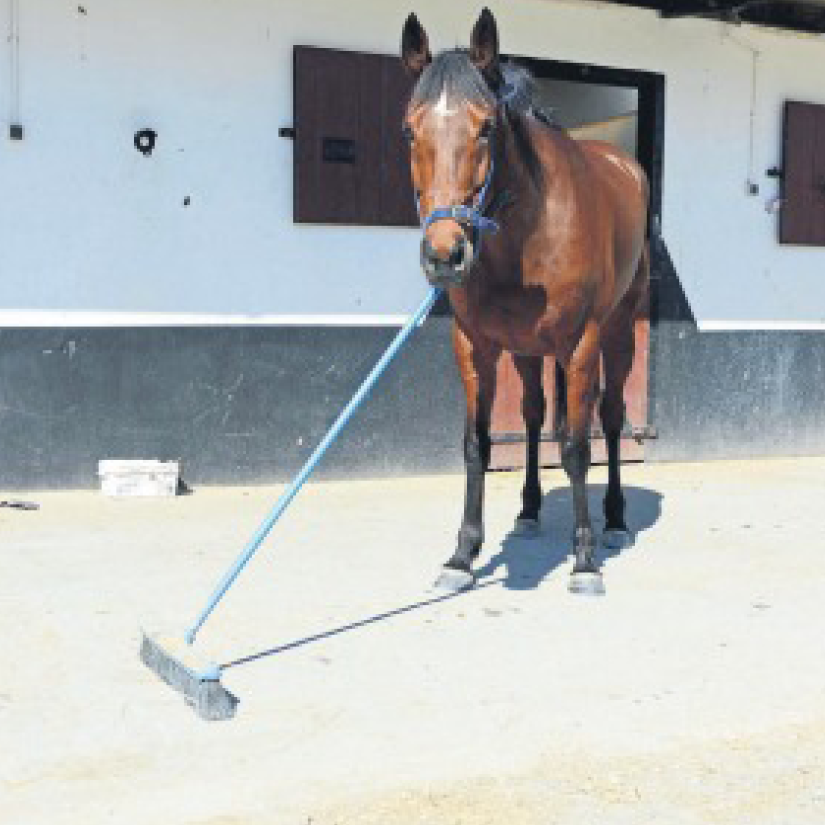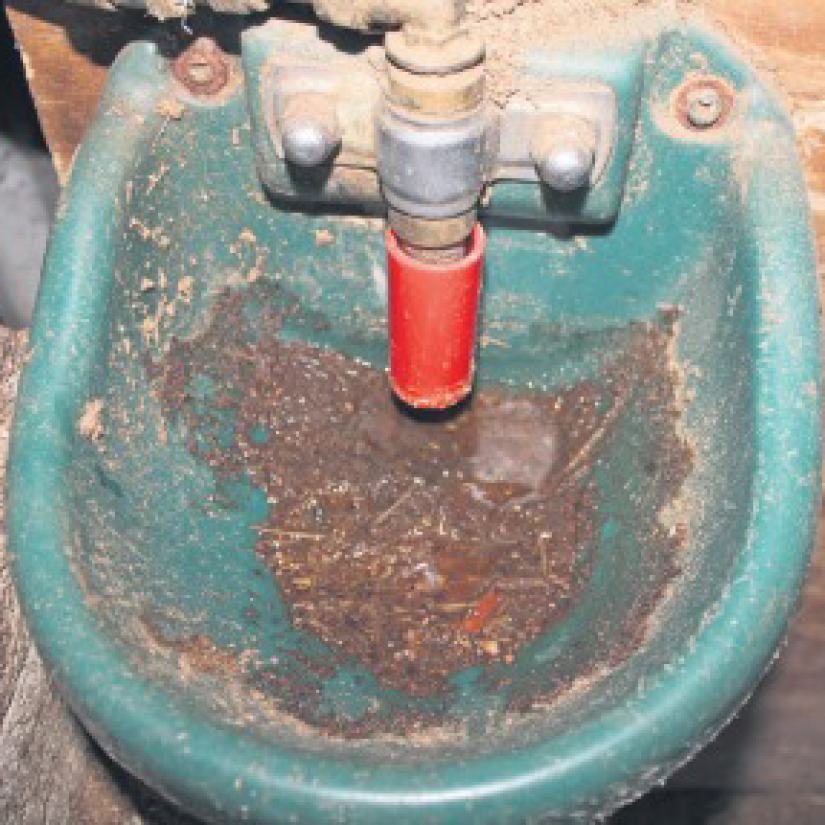 Walls and stalls
Check for any protruding objects.
Repair and/or replace any damaged wood, metal, etc.
Check your stall floor – it should be dry and level.
Strip down and remove bedding from stalls
If you have mats, remove and check for repair.
Before restoring floors and adding fresh bedding, scrub and disinfect the walls and floors.
Remember to remove all buckets, feed tubs, toys, etc. Before the scrubbing and disinfecting procedures. Open all windows and doors for adequate ventilation.
Let the stable air dry on a nice sunny, breezy day. Sunlight can be a great disinfectant – it is natural, economical and eco-friendly! Remember to scrub and
disinfect mats too – let dry in the sun.
Check feed bins/hay racks/toys, etc. for looseness and or repairs.
Tips: Use a pressure washer for cleaning stable walls and other partitions/walls inside your barn. Use a garden sprayer to disinfect stall walls. Varnish or paint the wood or concrete in stalls. This helps minimise bacterial, fungal and viral organisms from penetrating these porous materials. Use baking soda or vinegar under bedding or rubber stall mats to help prevent floor rot and to control odour. After removing soiled bedding, sprinkle over area and allow to
air dry. Cover dried area with clean bedding.
Yard, Paddock and Grazing
Check for holes, falling branches, trees, rocks or debris.
Fill holes and remove debris.
Remove any large piles of organic material, i.e., old hay, manure, shavings, etc. from your property. In addition to being unsightly, they attract pests and the build up of heat could ignite a fire.
Tips: Keep horses off wet pastures until they are dry and the grass is a few inches high. In spring, turnout should be on a limited basis and the amount of time grazing should
be increased slowly so the horses do not get sick from the rich grass. Use riding rings, round pens, etc. for some hours during the day so the horses may still enjoy outside
but limiting time on the rich grass. If possible, it is best to rotate turnout areas.
The role of disinfectant in the yard
Professor Tom Buckley of Active Scientific has advice on the use of disinfectant on equine premises.
DISINFECTION is the removal or destruction of bacteria, viruses and other microorganisms from objects or surfaces. This is usually achieved by the use of a chemical agent and is needed
to prevent the occurrence and spread of disease. The range of activity of disinfectants extends from total sterility at one end to a reduction in the number of contaminating microorganisms at the other end.
Chemical disinfection is necessary because other means of sterilisation are unsuitable. Incineration and autoclaving (steam under pressure) are the best forms of sterilisation, but, as can be imagined, are totally impractical for large spaces, surfaces and equipment. High temperatures and moisture can damage electronic instruments, surfaces and objects. Although there are many disinfectants on the market, it is nevertheless worthwhile to consider some of the characteristics a good disinfectant should have. A good disinfectant should be active against a broad spectrum of bacteria, viruses and fungi. Disinfectants should have as low a toxicity as possible, non-irritant, odourless or have a pleasant odour. They should have a high activity at low concentrations especially in the presence of organic matter (e.g., soil or faecal material).
Effects on metals, wood, plastic or paints should be minimal. It is important for a disinfectant to have a low surface tension, allowing them to penetrate into cracks and crevices. A good disinfectant should retain its potency after long-term storage. Finally, the disinfectant of choice should be relatively inexpensive.
TRM's Disinfectant - EquiSept
EQUISEPT is a broad-spectrum disinfectant active against bacteria, viruses & fungi. It is particularly active against fungal spores, especially Aspergillus, many of which cause damage to horses and restrict performance.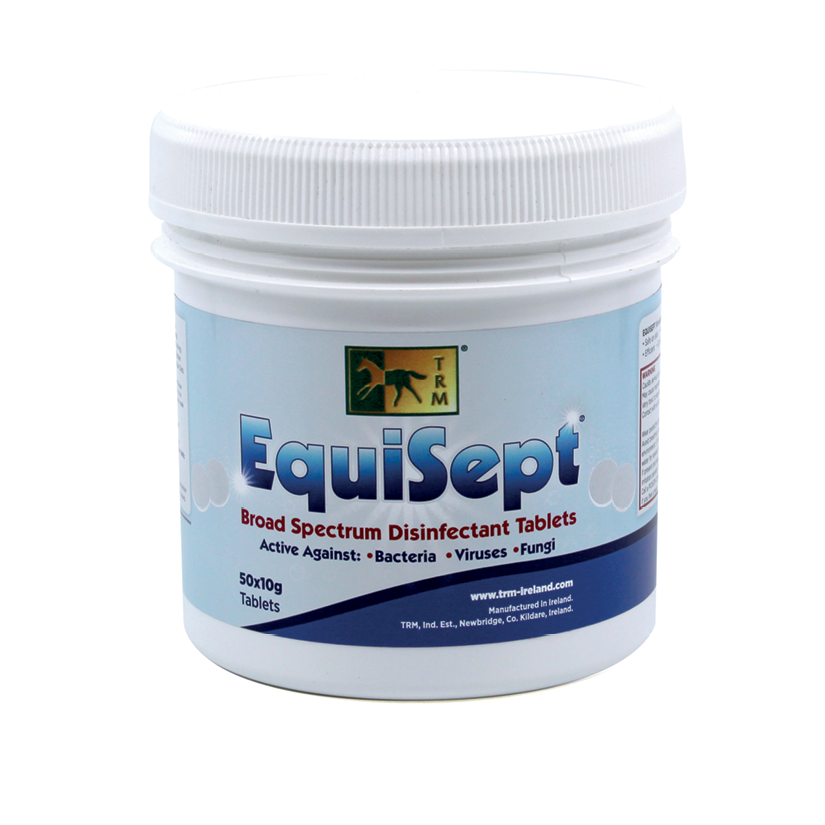 TRM® is Europe's largest manufacturer and distributor of Nutritional Feed Supplements and General Healthcare products for Horses, based in Co Kildare, Ireland. To ensure the longevity and reputation of all our products, TRM® manufacture under an EU manufacturing licence, using quality assured ingredients. TRM® incorporates a full time Quality Assurance Department which implements rigorous protocol and HACCP systems throughout the production process.
In addition, TRM® has been accredited with the highest international standard for the manufacture of feed – namely GMP+(Good Manufacturing Process).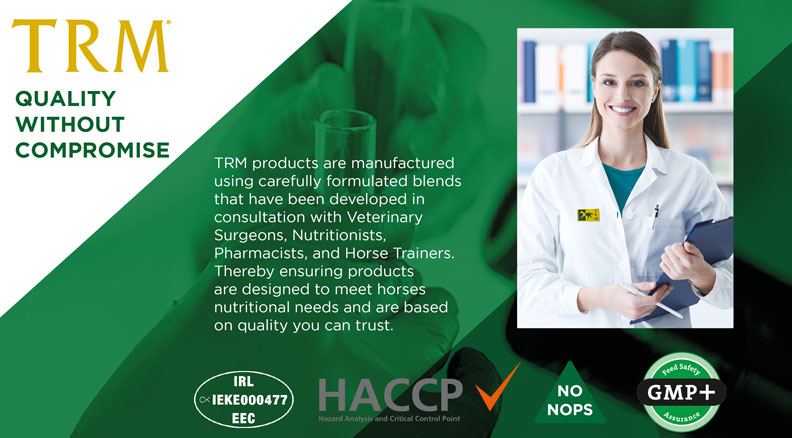 TRM® have an extensive research team and utilise the services of leading experts in the field of pharmaceutical science, formulation development, operation systems, microbiology, chemistry, equine science, equine exercise physiology, equine nutrition and statistics.
All our customers are welcomed to avail of this expert advice at any stage regardless if you are a leisure horse owner, training a team of horses or producing young stock for the future.
𝗧𝗥𝗠® 𝗘𝗾𝘂𝗶𝗻𝗲 𝗡𝘂𝘁𝗿𝗶𝘁𝗶𝗼𝗻 - 𝗛𝗲𝗮𝗹𝘁𝗵 𝗖𝗮𝗿𝗲
Keep your horse healthy with healthcare or feed supplements by 'Thoroughbred Remedies Manufacturing'®. TRM® is Europe's largest manufacturer of equine nutritional supplements. 
We love to share our knowledge and expertise on our range of equine supplements to give you the best advise and care for your horses. 
See our extensive product range 
 trm-ireland.com 
Questions? Get in touch 
 [email protected] 
 Excellence in Equine Nutrition
 TRM® supplements are designed to maximise horses' performance by targeting and supporting their nutritional & athletic needs.
 Support your horse's daily training needs with tonics, boosters, gastric support, or hoof growth supplements.
 For show days or heavy training days, look at TRM® electrolytes or calming supplements, as well as clay-based poultices for cold, tight legs.
 Your horse can always feel his best so that you can perform at your best for your next event. 
5. Are there scientific research papers, trials and/or data available to support the ingredients listed within products?
6. Look at the product labelling, does the manufacturer follow the legal requirements of the jurisdiction? Ingredients must be listed in a certain way depending on geographical locations.
7. Does the label match what is in the bottle right up to the expiry date? Stability studies are very important to ensure horses are receiving correct levels.
8. Look at the quality of packaging and labelling, if cost savings are being made here, you can be sure they are being made with the raw ingredients. Look for quality over price every time.
Are you choosing a brand name that is recognised? Look for products manufactured by established companies that clearly state on packaging and marketing material where the products are manufactured.


Is the product manufactured in a licenced and approved facility?


Does the company have a direct line to speak to a qualified equine nutritionist so advise can be sought?


What safety checks are in place to ensure any possible contamination is controlled?